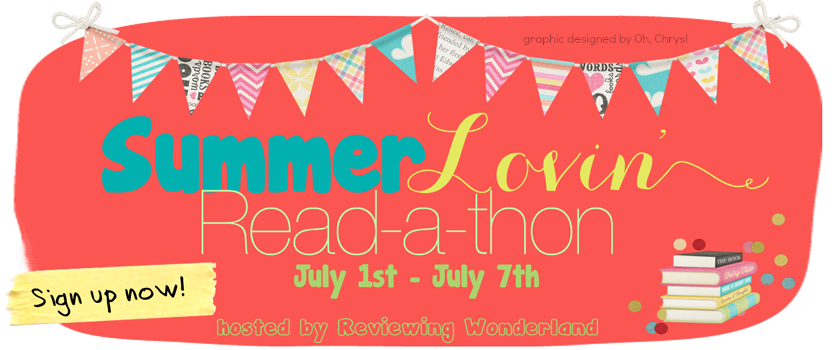 Day 5: "Whole Lotta Shakin' Goin' On"
Share your progress – How many books have you read so far? Have you gotten off track? What are your plans for the rest of the read-a-thon?
I've actually managed to stick to my reading list for one! With the addition of an extra book that I felt in the mood to read (The Summer I Became A Nerd) and I'm still on track to finish the last two books on my list! So I'm quite happy.
My goals for the rest of the read-a-thon are basically: Finish Ash & start and finish Looking For Alaska which I'm hoping I'll be able to do in the next 3 days!
Challenge
May
1)
The 5th Wave
4)
Just One Kiss
6)
It Had To Be You
7)
Lost and Found
9)
Once Upon a Prince
June
1) The Moon and More
2) Siege and Storm
8) Two of a Kind
9) One Sweet Ride
11) Faking It
July
1) If the Shoe Fits
2) The Edge of Never
4) True Love
5) Three Little Words
6) The Night is Alive
August
1) Fall of Five
2) Crown of Midnight
4) Rose Harbor in Bloom
5) The Hero
9) Temptation
Progress
Currently reading: The Distance Between Us by Kasie West
No. of books read today: 0
Total number of books read: 6
No. of pages read: Ash - 66 pages [DNF], The Distance Between Us - 4%: 76 pages
Well, today has been a TERRIBLE day for reading for me. I just couldn't be bothered with anything today and I spent most of the day in bed watching TV.